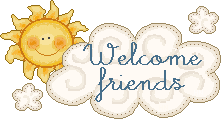 Peace of Minds Home Child Care
I have been blessed to receive the "Second Mom" award on
Mother's Day and numerous times from many of my parents.




Peace of Minds Home Child Care
15282 W. 148th Terrace, Olathe, KS 66062
Provider: Tammi "AUNT T" Hill
Phone: 913-397-9721
Age Groups: Newborn - Preschool
License Number: 0038815-004
Type of Center: Family Home Daycare
Hours Of Operation: 7:30am - 5:30pm
Email Address: peaceofmindcare@sbcglobal.net

View My Ratings: click here

Description




Peace of Minds Home Childcare offers a wonderful learning and playful environment for your most precious gift. Giggles and Grins are incorporated and a Preschool program provided even for the infants. Age appropriate toys and there are educational experiences for every age. Learning skills are always encouraged.

I provide Infant swings, Exersaucers, Jumperoos, Tummy Time playmats and Baby Einstein videos. For the Toddlers there is a Tent, Play Kitchen and Play Workbench. I have tubs full of toys and puzzles. There are Baby Einstein videos, Disney Videos and Educational Videos for the kids when we can't get outside. I have Flashcards and Leap pad books, Leap Pad games and Leap Pad toys for each child. They will experience computer time with lots of educational games for them to learn from and enjoy.

No Smoking, Pets or Transporting. I take the children to the park 2 times a day, weather permitting. The Park is only 8 houses away. My Play System and Play House are wonderful!. There is an enclosed sandbox for Sun Protection and Sunscreen is always applied. Only Grade school children are allowed on the top tier of the Play System. There will only be A Maximum of 6 children in my care at a time, so I always have a small group setting and am able to give excellent individual and group attention.

I have installed "Germ Guardian" Air Sanitizer/Purifiers in every room to help lessen allergens and germs in the daycare and hand washing is always encouraged.

I take lots of Digital Pictures with Props and Costumes. I will send those to you and to your family and friends as well. There is a Daily Information sheet given to you and I will always provide you with your tax information. We call the Grandparents of the children every month. I make breakfast to send to work with my daycare parents a couple of times a month as well. My husband and I will plan a night out with all the daycare parents where we pay for dinner and an activity. Its my way of saying THANK YOU for being such great parents to do care for. I am here to ensure the health and safety of your children and I will love them like my own.

I have taken the following classes: Child psychology, Foundations of Early Childhood Education, Early Childhood Curriculum, Child Health and Safety and Nutrition, Understanding Children's Behavior and Redirecting Children, and Safe Sleep and SIDS. Also Child Abuse and Neglect as well as Head Trauma classes just recently taken.

I have been working with children for over 20 years now! Psychology and Child development are some of my main Focuses.. The only ones who can make you smile with the purest of joys, when this world gets complicated are our children.... and it is a beautiful quality each child beholds. I would like to help make each smile be permanent, and provide a loving, nurturing, positive reinforcing home, for children to come and be themselves.. You will find many providers copy my words, but they will never copy my style of care.

Qualifications




16 Years experience in Home Childcare profession.
LICENSED Provider
CPR and First Aid Certified
Married to a Police Officer
Mother of a teenage boy
References always available
Taken ABC's OF SAFE SLEEP AND SIDS classes
Licensed through the state of Kansas for 16 years. Background check on my Husband who is a Police Officer and myself done. Fire Department has come in and done a thorough inspection. The State(KDHE)Kansas Department of Health and Environment has approved and can come in at anytime.


Philosophy




I will provide a Safe and Healthy Day Care Home that supports the physical, social, intellectual and emotional needs of your child. I believe children feel most comfortable in a loving and caring setting while away from their parents. They want to feel safe, protected, loved, wanted and want to have fun. They need to be allowed to be curious about the world around them within safe boundries. Children learn best through play. I am big on open communication and I am blessed to be in the profession that I am in. I don't just watch children. I CARE FOR CHILDREN.

Love, "Aunt T"
Staffing




I am the owner of PEACE OF MINDS HOME CHILD CARE. My Husband is a Police Officer and I am a proud mother of a teenage boy and I have been Licensed 14 years
Accreditations




CPR and First aid Trained. Member of the Fraternal Order of Police. References are ALWAYS available. Check out RATINGS area for additional information from past and present Daycare Parents.
***VIEW RATINGS***

Curriculum




We do a Preschool program. Every day is a different day. We go through our Letters, Numbers, Colors and Shapes. We throw in Up/Down Day In/Out Day, Under/Over Day and even Favorite Sports Team Day and Jammy Day. Learning Skills are always Encouraged even for the infants.


Additional Info




References are always available Peace Of Minds Home Child Care will offer you everything you have wanted and then some for the care and attention of your most precious gift. I will care for your child as if they were my own. My parents have named my daycare PEACE OF MIND because that is what they get.




(click each photo for a larger view)





Website Design By:
The Daycare Resource Connection
www.daycareresource.com
Graphics By:



Copyright © 1997-2015 Helena Normark/Graphic Garden.

VISTORS:4001