www.graphicgarden.com

Copyright © 2007
Helena Normark/Graphic Garden®.







Hakuna Matata Childcare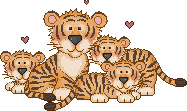 Hakuna Matata Childcare
Type of Center: Home Daycare
Owner/Provider: Robyn Malnicof
231 N. Overlook Street
Olathe, KS. 66061
Email Address: wayrob@att.net
Phone Number: (913) 634-6169
Hours: 7:00 AM - 5:30 PM
Age Groups: 6 weeks up to preschool
License #: 0016817-003




PHILOSOPHY:

We believe their should be "NO Worries" for the rest of your day, while you are away. I have worked outside the home and know how demanding and juggling of time that life can be and worries of being a working parent.

We believe in a structured daily schedule that promotes consistency and stability in a loving and nurturing environment. We maintain a small ratio of children and believe it is important to have one on one time with each child, to encourage each ones unique individuality and to help in building self-esteem and the respect for others. We believe unstructured time is as important to learning through there own creativity and discovery.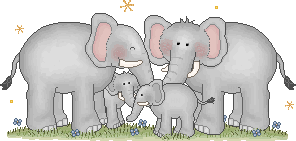 DESCRIPTION:

This is a home care center with a preschool program built in. We are most excited about our early reading and language learning system. Your babies brain craves stimulation and develops at a phenomenal rate, it is 75% developed by the age of 2 and 90% before the age of 5. So it is important to get as much learning information in before that window closes. We have had infants at age 18 months reading words (not site words)so it is proven and it does work. Not all develop at the same rate, which makes it important to keep a small ratio to give individual time to each child.

We are big on the outdoors and love to be out as much as possible. When weather is not permitted we do our tiny tots gymnastics and tumbling to get rid of the extra energy and keep our brains stimulated.

We are on CACFP(Child Adult Food Care Program) which is regulated by the state. Learning to eat healthy at an early age stays with them until their adults and is as important to their growth and brain development.

We send home a daily sheet of our activities, meals and personal information for each child, to help you in transitioning from work to home and being a part of their day.





QUALIFICATIONS:

*CPR/First Aid
*Licensed
*Required hours for state
*Educational child development classes
*Required hours for CACFP (Food Program)


I have worked outside the home for Johnson County Sheriffs Dept., Laid-law- school bus driver, food industry and corporate sales & business. I am most proud of being a mom of two teenage girls, with 19 years experience and constant education.



PHOTOS:

For the protection of the children I choose to not take photos. We have an awesome shaded back yard, that does not back up to neighbors. We love to adventure out on a nature trail in our neighborhood. We have a finished daylight basement that is dedicated to the daycare. Call to set up an appointment.










Website Created By:
The Daycare Resource Connection
www.daycareresource.com
Copyright © 2002-2008. All Rights Reserved.



VISITORS: 616
Since: August 2008