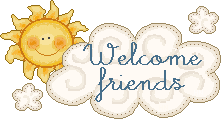 Jennifer's Home Daycare






Jennifer's Home Daycare
21845 W 121st Pl, Olathe, KS 66061
Provider: Jennifer DePrima
Phone: 913-839-9269
Age Groups: infant - school age

License Number: 0059708-004
Type of Center: Family Home Daycare
Hours Of Operation: 7:00am - 5:30pm
Email Address: jennifer.deprima@gmail.com
View My Ratings: click here


Description




I provide a clean, safe, loving environment for your child to spend their day. I have a large space dedicated to the kids, filled with lots of educational and age appropriate toys. We also have several larger play equipment indoors that we rotate through so that the kids always have something new to explore. The space leads directly outdoors to the fenced back yard which also has lots of play equipment and free space.
My home is smoke free 24 hours a day.

Location and Directions:
I am located just east of K7 between 119th St. and 127th (Harold) St.

Qualifications




I have been licensed for 8 years and I LOVE it! I am certified in infant/child/adult CPR and first aid. I receive continuing education each year in both child development and nutrition.
I am the mother of 4 beautiful children ages 5, 9, 12 & 15.


Philosophy




LOVE, LEARN and PLAY! I believe that everyday is an opportunity to learn something new. I provide a low key environment where we can foster a love of learning TOGETHER. Socialization skills, such as manners, problem solving and self esteem are just as important as traditional education subjects, ALL of which are incorporated into my program.
Registration & Tuition




I offer both full and part time care for infants through school age. I also provide both before/after school and summer care for school age children. Please call for the current rate schedule. I do not have a registration fee, however, I do require a 1 week deposit to be paid upon registration. It will be credited toward your last week of care provided you give 2 weeks notice.
Meals & Menus




I am a member of the CACFP state regulated food program providing breakfast, lunch and an afternoon snack each day. I believe that kids need to establish good, nutritious eating habits at an early age. Monthly menus available upon request.



Curriculum




I am so proud to be able to offer both a loving home environment and to incorporate kindergarten prep instruction without caregivers rotating through your child's life.
We love to read, dance and be creative. As infants, I use baby signs immediately. You'd be surprised how much they're paying attention!
I've found this VERY helpful when they're old enough to sign back or at least acknowledge you.
I also begin this with any pre-talker who enters my program, regardless of age.
From toddler to age 3, lessons are incorporated into our daily activities.
We focus on colors, shapes, numbers the alphabet and social skills as well as LOTS of reading.
At age 3, these skills are further developed in preparation for kindergarten
and includes writing, sorting, patterns and much more.

Financial Assistance




I do accept SRS.





(click each photo for a larger view)





Website Design By:
The Daycare Resource Connection
www.daycareresource.com
Graphics By:



Copyright © 1997-2004 Helena Normark/Graphic Garden.

VISTORS: 1121
SINCE: NOVEMBER 2010